07.03 ALJ Night is back!
|
Come to Speak Easy this Thursday and celebrate with us the come back of ALJ Night!!
フランス語圏専門のインバウンド旅行会社Autrement Le Japonと大塚のbar Speak Easy のコラボ企画「ALJ Night」をこの夏も開催します。今回も多くのフランス語圏の旅行者が参加の予定です。毎回日本在住のフランス人やフランス語を勉強中の方も多く来場されます。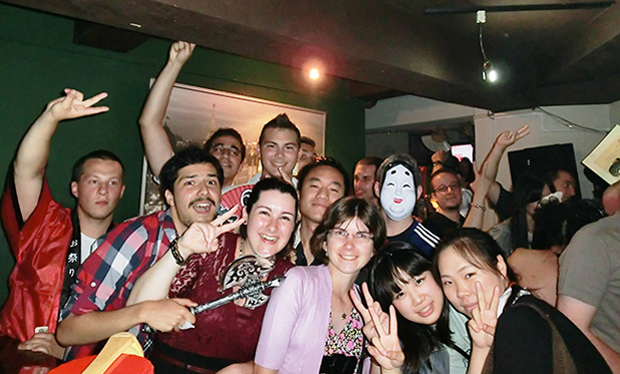 Thursday 3th July from 18:00 – A Partir de 18:00 – 18:00時から
ALJ Night – Entrance FREE!!
All cocktails at ¥500. All beers at ¥600 -Toutes les cocktails à ¥500. Toutes les bières à ¥600 – 飲み物だけ 500 円。 ビール 600 円
SPEAK EASY BAR で会いましょう!!
Check the Facebook event out!!
22時頃からはすっかり恒例となったビンゴ大会で盛り上がりましょう。熱気に包まれた場内に轟く「ビンゴーーーーー!!」の雄たけびでパーティーはクライマックスを迎えます。
入場料は無料ですのでぜひお気軽にお越しください!!
HOW TO FIND US:
LOCATION アックセス