02.15 GERMAN – BRAZILIAN CARNIVAL PARTY @ Speak Easy
|
We will be getting together to celebrate the worldwide festival of Carnival in our favorite language bar, Speak Easy.
A mix of German Schlager and Brazilian music will be played during the evening, and so if suitably inclined you can unearth your Samba or Threestep or just come out for beers.
Please feel free to bring your other friends accustomed in the Carnival tradition, i.e. Brazilian, German or Italian. Like in Halloween some of us are also going to come in dresses according to the Italian or German tradition.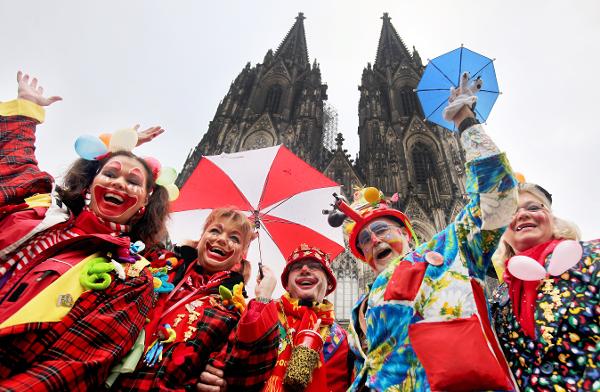 SUNDAY from 19:00 – 19時から
German – Brazilian Carnival – Entrance FREE!!
All cocktails at ¥500. All beers at ¥600 – Tous les cocktails à ¥500. Toutes les bières à ¥600 – 飲み物だけ 500 円。 ビール 600 円
SPEAK EASY BAR で会いましょう!!
Check the Facebook event out!!
Nos vamos fazer um superlegal festa de Carnival na nossa bar de linguagens no Speak Easy em Otsuka. Tocando musica popular brasileira de carnival pode dancar o samba ou fazer um papo. Como e combinado con o estilo de Alemao vai ser legal se voce fosse ir em um festa da fantasia. Se voce quer – vir como uma rainha / principe de Samba pode ser super legal por demonstrar a parte Brasileiro para os japoneses e outros.
Wir feiern Karneval und werden die guten alten Kölner und Düsseldorfer Schlager alle parat haben. Da können wir nach Herzenslust schwofen, bützen und drinke. Viva Colonia !
HOW TO FIND US:
LOCATION アックセス