SpeakEasy international bar Tokyo is OPEN during GOLDEN WEEK !
|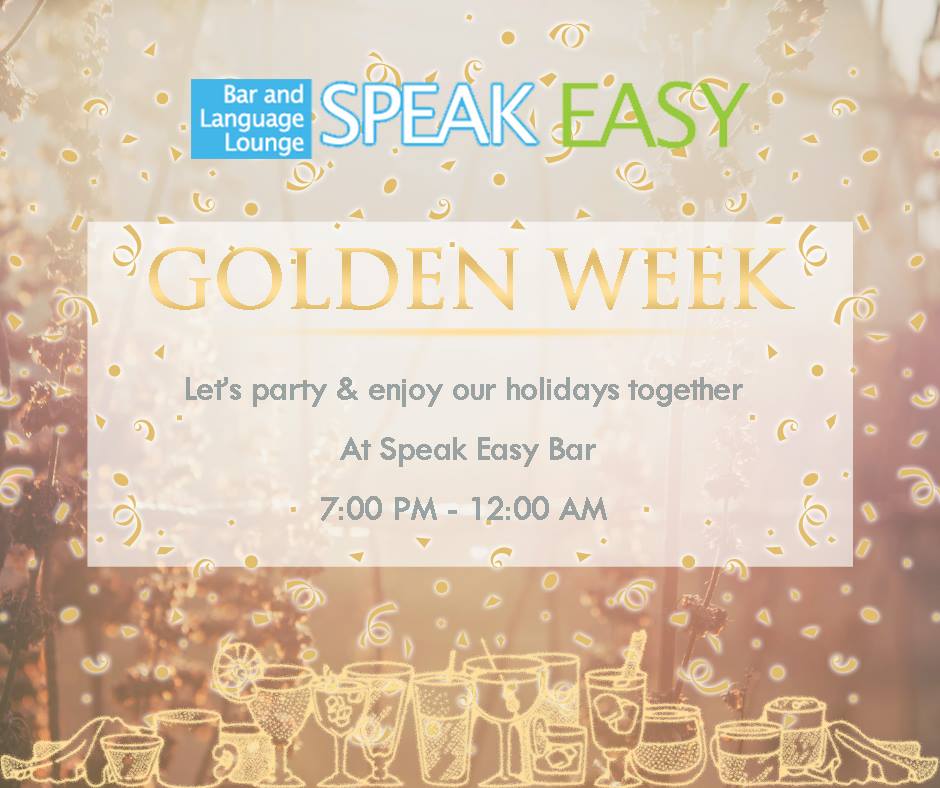 Finally, it's Golden Week ! 🤩🤩🤩
This week, we are open and all waiting for you at SpeakEasy international bar. Come and join us to meet people, make new friends, drink, and have a lot of fun !
It's the first time Japan has ten days off in a row. It's a unique occasion that cannot be missed ! Everyone is going out, and you should too !
SpeakEasy bar is the perfect place in Tokyo to meet all kind of nationalities while enjoying cheap and delicious drinks like cocktails, beers, umeshu, wine…
It's the ideal occasion to speak other languages and discovering new cultures.
Our international bar is located right in front of Otsuka station, on the Yamanote Line. Then it is very easy to reach from anywhere in Tokyo. Otsuka is a nice area with a very friendly atmosphere !
So don't be shy and come over to SpeakEasy international bar Tokyo to meet foreigners from all over the world ! 🤗
Let's check our drink menu here. You want to see the next events organized in SpeakEasy Bar Tokyo ? Click here !
And if you want to keep updated, check out our Facebook page, our Instagram account and our Twitter account by clicking on the links !