1950年代のフランスウィック! French 50`s Week!
|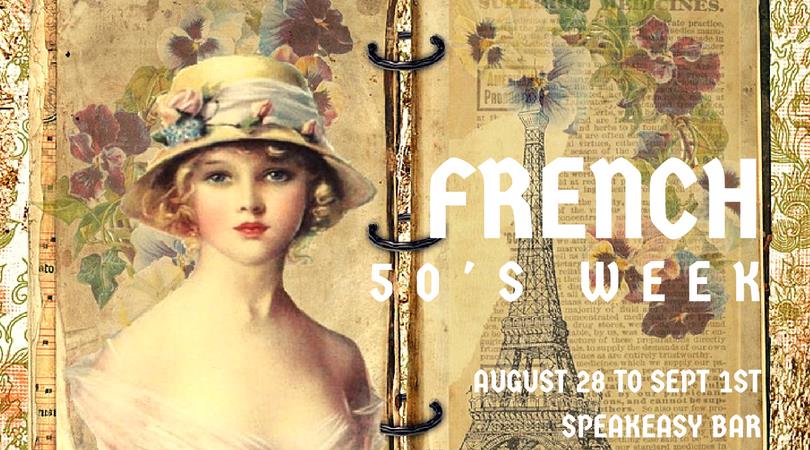 8月28日から9月1日までに1950年代のフランスをテーマとしたイベントを実施します。フランスのお酒を飲んだり、フランスの昔の音楽を聞いたり、フランス料理を食べながら、フランス語を勉強しましょう!その日に昔のフランスの雰囲気を感じて頂き、是非イベントに参加しに来てみませんか。当日はフランスのネイティブが来ますので、フランスの文化に興味を持っている方はご遠慮なく質問を聞いてください。お待ちしております。
From 28th of August till 1st of September we're organizing a French 50's week event!
Speakeasy will be decorated in French 50's style, we will drink Pastis, listen to old and actual french songs and eat some french food as well for a week!
Please come and enjoy the new atmosphere of the bar!
We will keep you informed on it in the coming days !
See you there on the Tuesday 28th of August (our french weekly meet-up) until the next saturday night!
Hope to see you there, Sante et Bisous de Paris!